A Brass Star Records Artist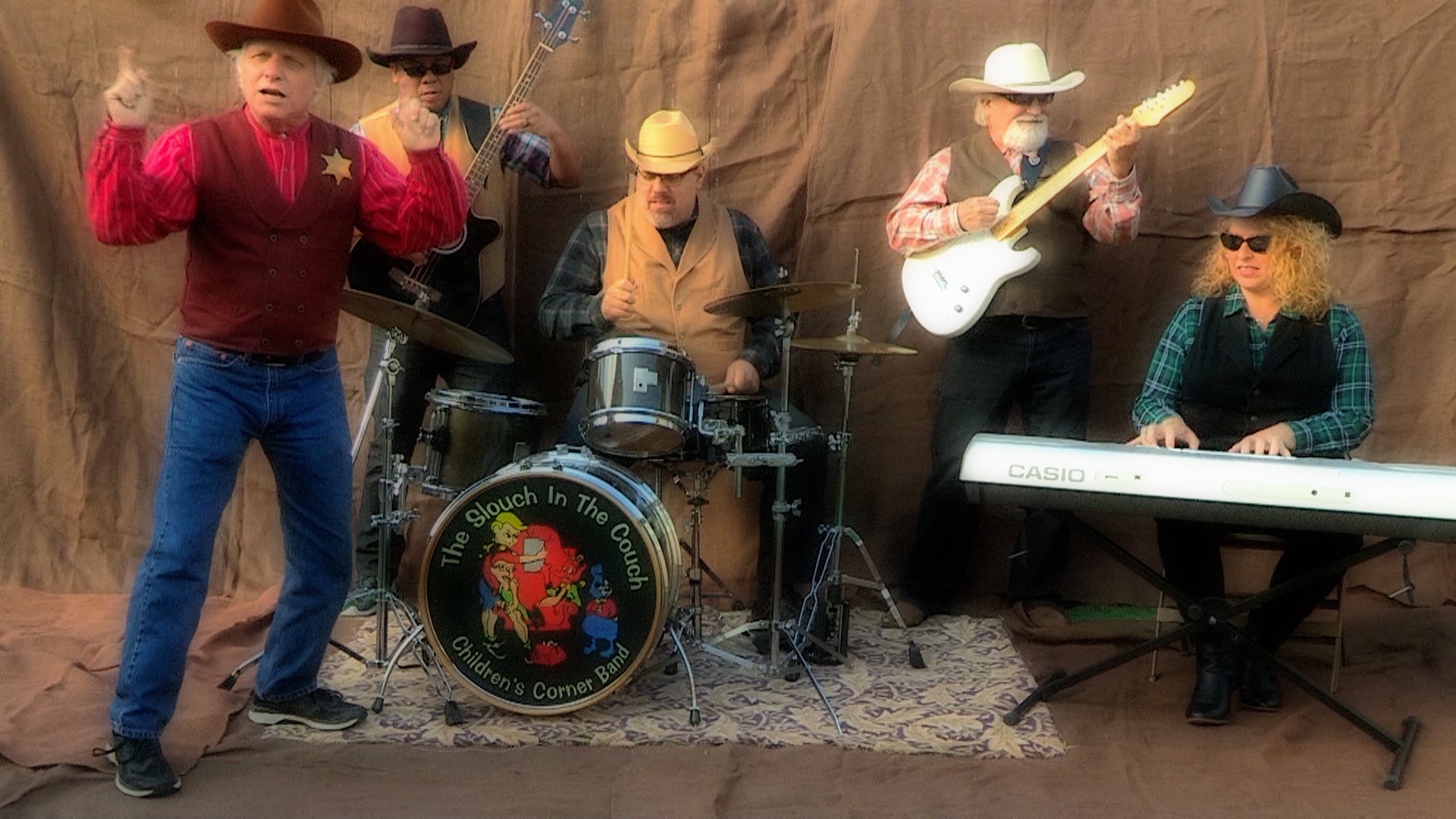 The Slouch In the Couch Children's Corner Band
Chip Tyler * Ace Apepe * Stephen J. * Jason Basoco * Jeff Schmidt * Lydia Payne
"The Original Rock N' Roll Band For All Ages"
(Above photograph taken by: Ashley R. Hemenway)
"THE SLOUCH IN THE COUCH CHILDRENS CORNER BAND MUSIC CD'S and SINGLES"
"I'M A PIRATE - THE BURIED MUSIC OF THE SITC CC BAND"
To hear EVERY CD ever produced by the band to date CLICK HERE and SUBSCRIBE!
Hear the bands music through your mobile device, for FREE, on Spotify!
Click HERE for the bands MUSIC VIDEOS!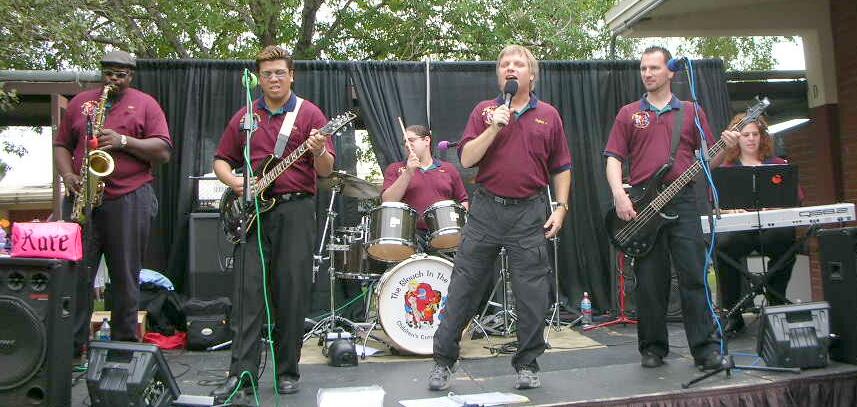 The following Pictures of the band were taken at the various recording studios, during the recording of their three CD's.:"Don't Let Your Dreams Slip Away" "Imagination's Mine" "Praise Town"

Ken, Jason & Jeff getting ready to do their "Thing!"

Stephen J.

Jason

Studio B

Band performing for City of Tustin

Jeff & Santa at Yorba Linda gig.

Al at the control panel

Ace, Jason & Jeff recording the "Praise Town"CD.

Stephen J. and Bob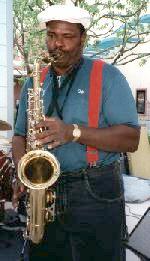 Slouchman Homepage